"An excellent non-fawning, warts-and-all account. A fabulous memento of the summer of 2012."
"Read this book to learn about Springsteen at 62; read it to learn about the fate of classic rock in the 21st century; read it to learn about a sprawling megatour in the time of the declining Euro–just read it."
NOW AVAILABLE IN PAPERBACK
FROM AMAZON US | ORDER FROM BACKSTREETS RECORDS | AMAZON UK | AMAZON.ES | AMAZON.FR | AMAZON.IT | AMAZON.DE
18 days, five countries, and seven concerts: this was how long-time Springsteen chronicler and veteran Backstreets contributor Caryn Rose spent her summer vacation, running from Paris to Prague to Vienna to London to Dublin, following Bruce Springsteen and the E Street Band on tour. Were European Springsteen fans that different from their Stateside counterparts? Were the shows overseas truly better than the ones in the States? Part travelogue and part rock and roll love letter, Raise Your Hand: Adventures of an American Springsteen Fan in Europe takes you with her every step of the way: queuing in the rain, sleeping on the sidewalk, and watching Paul Mc Cartney from the front row in London.
Raise Your Hand is an ebook short available worldwide for $2.99 (or local equivalent) from Amazon.com, iBookstore, Barnes & Noble, Google Books and Kobo.
Raise Your Hand was #1 in the Top 100 New Releases in the Music Category on Amazon.com! Thank you for your support.

AMAZON: United States
| United Kingdom | Spain | Germany | Italy | France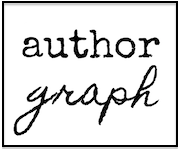 Raise Your Hand is #1 in the Springsteen category on Amazon UK!
APPLE iBOOKSTORE:
Available in 32 countries: Australia, Austria, Belgium, Bulgaria, Canada, Cyprus, Czech Republic, Denmark, Estonia, Finland, France, Germany, Greece, Hungary, Ireland, Italy, Latvia, Lithuania, Luxembourg, Malta, Netherlands, Norway, Poland, Portugal, Romania, Slovakia, Slovenia, Spain, Sweden, Switzerland, United Kingdom, United States
Raise Your Hand is charting in Arts & Entertainment and Music in iTunes books!
# 2 in the US | #1 in the UK | #5 in France | #24 in Finland | #50 in Australia | #89 in Spain | #18 in Sweden | #19 in Belgium | #5 in Canada | #1 in Germany
Thank you, European fans!!
VIA GOOGLE PLAY IN GOOGLE BOOKS Worldwide
NOW AVAILABLE VIA KOBO for Sony eReaders
If you don't have an e-reader, you can read ebooks via an app on your smart phone, an app on your iPad or other tablet (like iBooks or Stanza), or on your computer using a companion application. The Kindle Cloud Reader is for PC and Mac, or there is a Kindle app [PC | Mac]. Barnes and Noble has a similar web-based client for the Nook.
There are no plans for a print run of this title at this time in either hardback or paperback.
Journalists and bloggers can contact editor at tillvictorypress dot com for review copies. You can also follow Caryn on Twitter @carynrose.
You can also view photographs from all of the European shows in the book on Flickr and view the YouTube playlist of videos. There's also a selection of photos and video on Facebook.
PRESS:
Largehearted Boy "Book Notes": "Rose's encyclopedic knowledge of Springsteen's music and mythology combined with her keen critical eye and estimable storytelling skill make this a must-read for any music fan."
The Bergen Record: Caryn Rose's e-book takes fans on Bruce Springsteen's summer tour in Europe
The Ledge Podcast: listen to an interview and live tracklist featuring 22 songs from the European tour!
BOOK EVENT: There will be a Springsteen book event, reading and discussion, with Caryn Rose and Marc Dolan (author of Bruce Springsteen and the Promise of Rock and Roll) on January 22nd at WORD in Brooklyn. Join the mailing list if you'd like to get a reminder!

Add to Goodreads